Marine Corps and The "Will" To Train
One of the best ways to increase strength and improve performance is training in an environment that creates attitudes of dominance, desire and mental toughness. There is a difference between a Div. I college football weight room and a corporate gym and it's NOT the difference in equipment…

In order to produce results your environment must harmonize with what your setting out to accomplish. A mismatch between the two can cause you to second guess yourself which will guide you to become demotivated which will ultimately cause you to under succeed or fail.

Marines are some of the toughest people on the planet and it's shown through their never give up mentality and GO-GETTER attitudes as they'll find ways to adapt and improvise to dominate their environment. They rely on unity and team work to motivate each other through the difficult times they face.
Marines are determined to no end and will find a way to win at all cost's!
This attitude is built because of the environment they are brought into and that's the way it should be. In strength training that environment is absolutly critical.
Combining the right atmosphere with the right attitude and a person can go from zero to hero in no time flat. Confidence is dramatically increased as well as self esteem.
Take a look at what the right environment can do for a crew like this!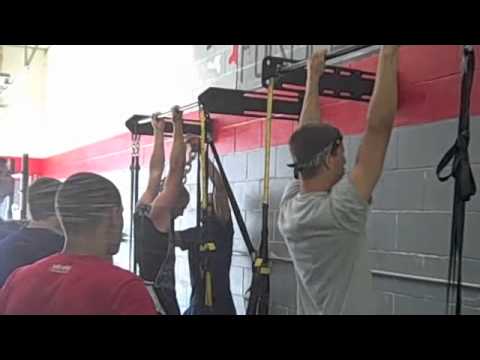 Imagine what types of things you can accomplish when everyone around you has your back, pushing you beyond your very limits, challenging you to step it up each and everytime you step foot in the gym??
If you're a SERIOUS ATHLETE or trainee looking to take it to the next level, put yourself in the correct environment for total success and dominance!
If you're ready to take action, click the box below to register for your FREE trial workout!